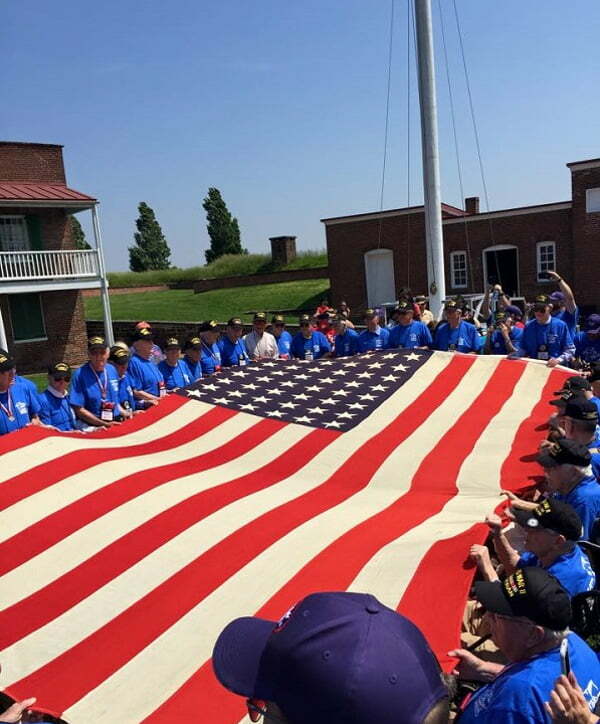 Priority is given to World War II Veterans.
World War II:

December 7, 1941 – December 31, 1946

Korean War:

June 25, 1950 – January 31, 1955

Vietnam War:

February 28, 1961 – May 7, 1975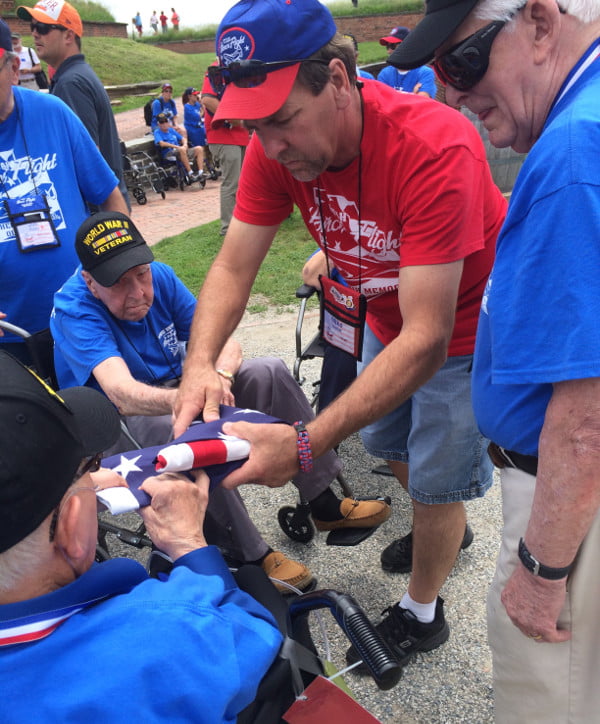 Guardians are essential to the success of the Honor Flight program.
Without these volunteers we would not be able to carry out the dreams of so many veterans, enabling them to see the memorials built in their honor.
Guardian's must begin with flight preparation and going over their packets of material.
They will ensure:
Veterans have their boarding passes and IDs,
Distribute Honor Flight tee shirts,
Get the veterans through security and to the gate,
Assist in boarding, etc.
Guardians who participate on flights will be asked to make a donation to cover the cost associated with their flight. Contact your personal tax adviser to determine if it is tax deductible. Airfare ,hotel, transportation and meals. Donation amounts will vary depending on travel costs.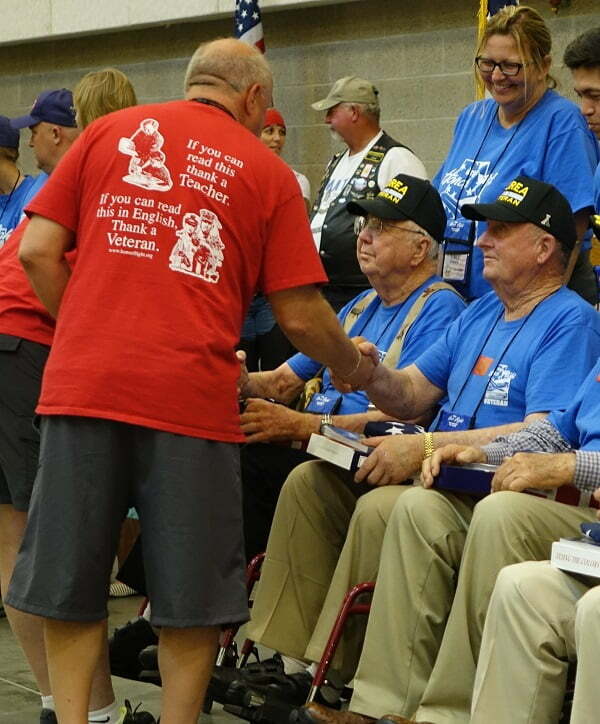 Examples of volunteer positions include:
Sending off the veterans at the airport in the morning
Welcoming them home at the end of the trip with a cheering reception
Answering office phones
Entering application info into the data system
Mailing requested material and purchased merchandise
Contacting veterans and guardians to make arrangements based on our projected flight schedules
If you would like to volunteer your services, please contact us. You can be a part of making a veterans' dreams a reality.