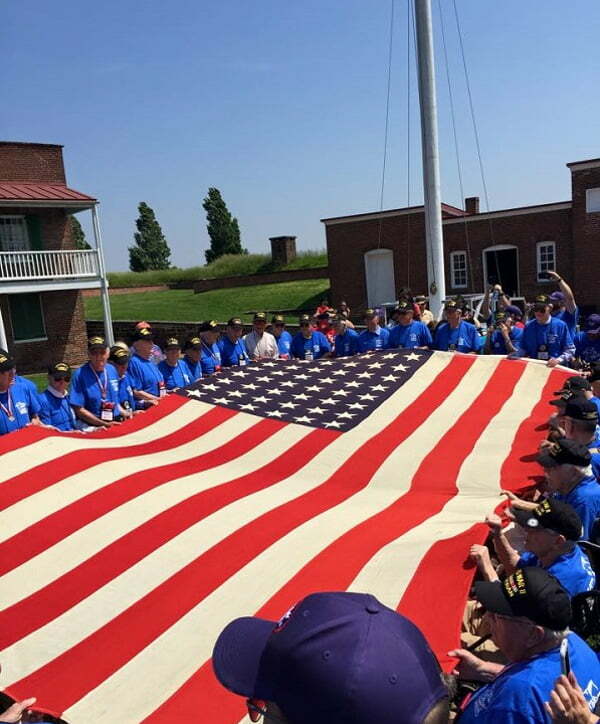 Veterans:
Priority is given to World War II Veterans.
World War II: Dec 7, 1941 – Dec 31, 1946
Korean War: June 25, 1950 – Jan 31, 1955
Cold War: February 1, 1955 – Feb 27, 1961
Vietnam War: Feb 28, 1961 – May 7, 1975
Cold War: May 8, 1975 – Aug 23, 1982
Lebanon/Grenada: Aug 24, 1982 – July 31, 1984
Panama: Dec 20, 1989 – Jan 31, 1990
Gulf War/War on Terrorism: Aug 2, 1990 – Present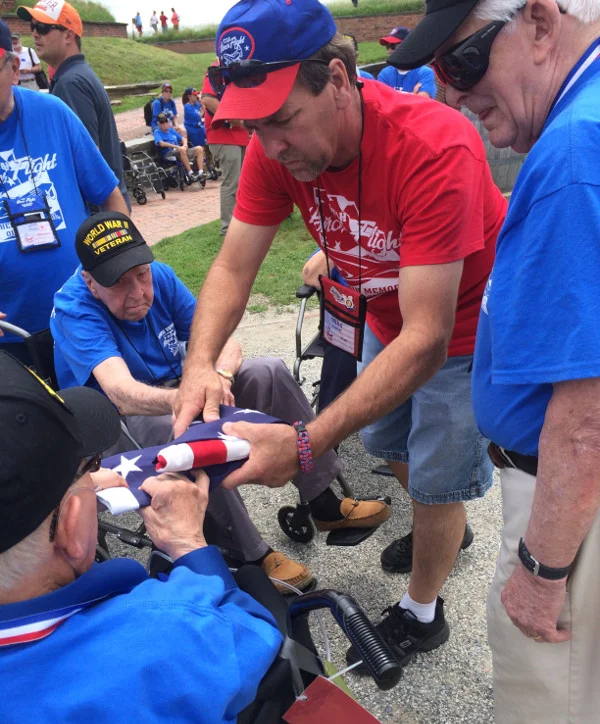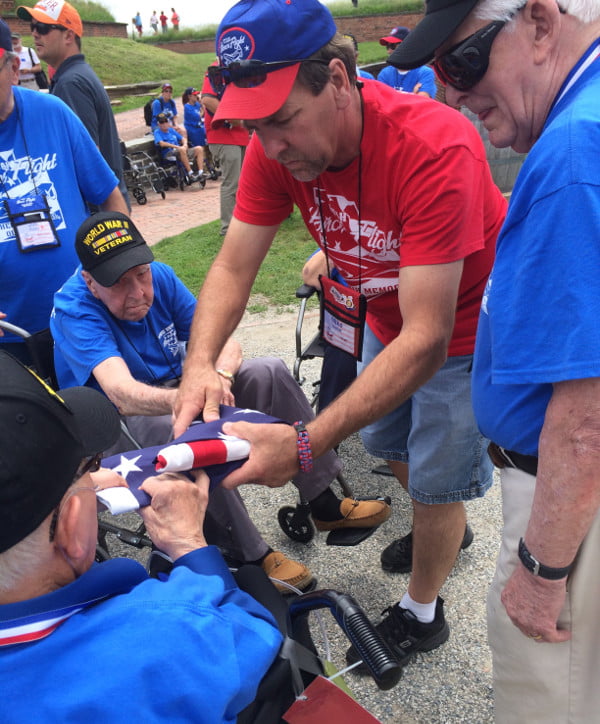 Guardians:
Guardians must be 18 or older and must be in good physical condition, able to walk at least 6 miles during the day, and capable of pushing a wheelchair if needed. Guardians CANNOT be significant other or spouse of the veteran. Guardians must be in good health and provide a completed medical release form for UHF records.
ALL Guardians and Volunteers are required to make a donation before their assigned trip date to cover their travel expenses. It is "all-inclusive", covering airfare, hotel, meals, tour buses, travel gear and snacks. All travel arrangement are made in advance by the Trip Leader.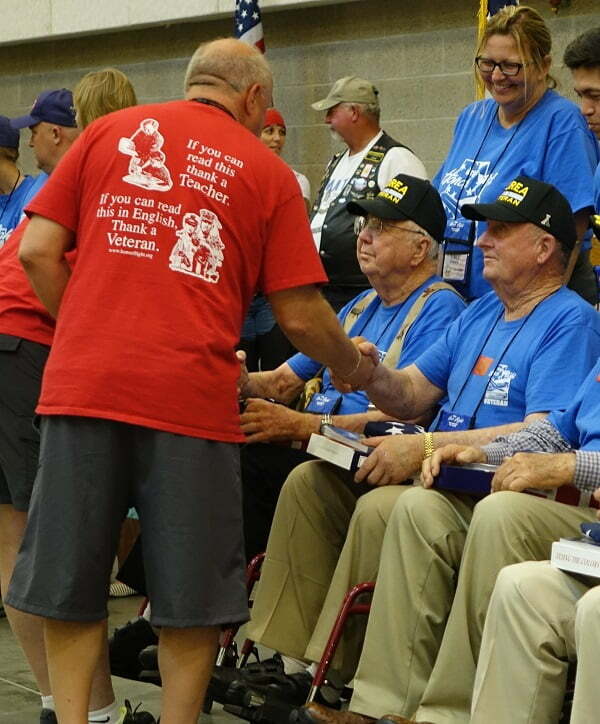 Volunteers:
If you would like to volunteer your time on a flight or here in Utah you can be a part of making a Veteran's dream a reality.